Made these for my friends twins. I did 2 different things as they're not identical and I figure they can choose their favorite. Although since 3 daugthers out of 4 have bears, I guess I should make one more... lol
Butterfly was just made up. I saw one in the Annies Attic catalog and just copied it.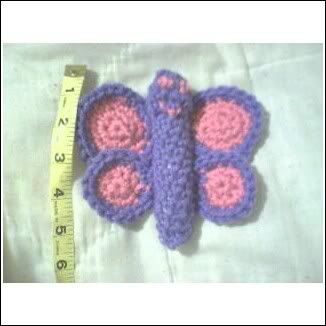 Bear kind of made up. I've made others so it wasn't hard. I did do the ears from another pattern, but then folded thm in half.