Thread: Size 3 (I think Aunt Lydia's, it's from Walmart)
Hook: Size F
Pattern: Crochet Today Sept/Oct 2007... changed: didn't do the last 2 rows of hdc and dc before the shell stitches (glad as I was running out of yarn)
Close up: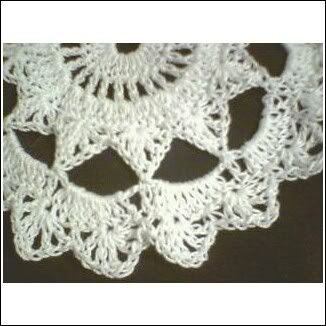 I was going to post some bookmarks, but the pics didn't end up very well. I'll try again tomorrow... ugh... They weren't too bad with the size 3 thread. A little thick, but not bad.